"When patients leave an encounter with me, I want them to feel heard and supported."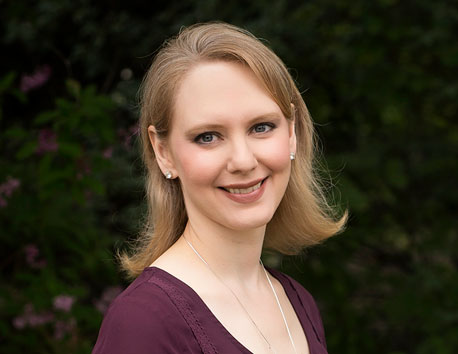 "When patients leave an encounter with me, I want them to feel heard and supported."
Not much in this world is more exciting to me than delivering a baby. My desire to be a skilled surgeon, as well as be knowledgeable about non-surgical treatment options, motivates me to diligently stay abreast of current 'best practices'. I enjoy walking with women through the different stages of life: contraception, trying to conceive, pregnancy, menopause, and everything in between.
Alaska is the most beautiful place on Earth and my family and I love to experience hiking, camping, berry picking, and playing in the snow.
Residency:
Texas Tech University
Health Sciences Center
Amarillo, TX
2010-2014
Medical Education:
University of Texas
Medical Branch at Galveston
Doctor of Medicine
Galveston, TX
2010
Undergraduate Education:
Southwestern Oklahoma State University
B.S., Music (vocal performance) and B.M.E. (Bachelor of Music Education),
Weatherford, OK
1996
Affiliations/Memberships:
Fellow of the American College of Obstetrics and Gynecology
907-561-7111
Providence Alaska Medical Center
C Tower, 4th Floor
3260 Providence Drive, Suite 425
Clinic Hours
Monday through Friday: 7:00 am - 4:00 pm
Lab Hours
Monday - Friday: 8:00 a.m. - 4:00 p.m.
Closed 12:15 p.m. to 1:15 p.m.
907-561-7111
Providence Eagle River Medical Office Bldg, 2nd Floor
17101 Snowmobile Lane, Suite 201
Clinic Hours
Monday & Thursday: 8:00 a.m. - 4:00 p.m.
Lab Hours
Monday & Thursday 8:30 a.m. to 3:30 p.m.
Closed 12:15 p.m. to 12:45 p.m.