"I want to give women tools to help them enhance their well being."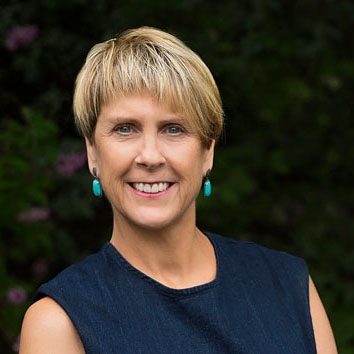 "I want to give women tools to help them enhance their well being."
I feel strongly about empowering women to put themselves first and I want to help them look at the small things to enhance their own health and well being. Giving women tools to help themselves and validate them through actively listening to their concerns can be the key step. Collaborative care with a patient who is motivated to help themselves is exciting to me. My goal is to make my patients feel comfortable with their visit and see our relationship as a two way interaction to help improve their lives.
AWC offers a team of amazing providers and wonderful opportunities to learn and grow. My own ongoing studies led to my menopausal practitioner certification. I also enjoy sharing my experience in my MS of Exercise Physiology, and teaching others on how to start, maintain, or change exercise habits.
Education:
University of Alaska
Master of Science in Nursing
Anchorage, Alaska
2012
North Eastern Illinois University
Master of Science in Exercise Science and Cardiac Rehabilitation
Chicago, Illinois
1988
University of Utah
Bachelor of Science, Nursing
Salt Lake City, Utah
1982
Affiliations/Memberships:
American Association of Nurse Practitioners
Alaska Nurse Practitioner Association
North American Menopause Society
Certifications: 
Menopausal Practitioner
907-561-7111
Providence Alaska Medical Center
C Tower, 4th Floor
3260 Providence Drive, Suite 425
Clinic Hours
Monday through Friday: 7:00 am - 4:00 pm
Lab Hours
Monday - Friday: 8:00 a.m. - 4:00 p.m.
Closed 12:15 p.m. to 1:15 p.m.
907-561-7111
Providence Eagle River Medical Office Bldg, 2nd Floor
17101 Snowmobile Lane, Suite 201
Clinic Hours
Monday & Thursday: 8:00 a.m. - 4:00 p.m.
Lab Hours
Monday & Thursday 8:30 a.m. to 3:30 p.m.
Closed 12:15 p.m. to 12:45 p.m.