"I hope my patients see me as a positive resource in their health decisions."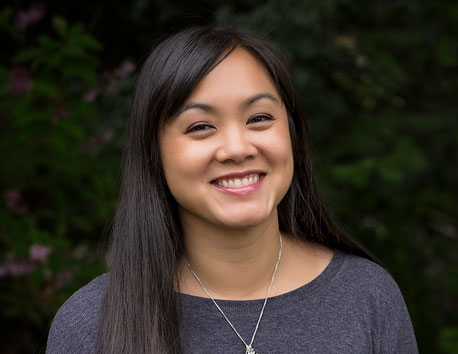 "I hope my patients see me as a positive resource in their health decisions."
There are many aspects to women's health that are fulfilling to me. What is most rewarding about my job is seeing women empowered and motivated about their own health. I enjoy seeing women take pride in meeting their health goals, and I feel privileged to be a part of that journey. With each patient, I strive to foster a trusting relationship that is built on openness and creative collaboration. Every day, I learn something new from my patients and it is those experiences that make me proud to be an OB/GYN.
Exploring the beautiful wilderness of Alaska is my favorite pastime. I love to hike, bike, and camp with my husband and two sons.
Residency:
Phoenix Integrated Residency
St. Joseph's Hospital
Medical Center
& Maricopa Medical Center
Obstetrics and Gynecology
Phoenix, AZ
2008-2013
Medical Education:
Philadelphia College of Osteopathic Medicine
Doctor of Osteopathic Medicine
Philadelphia, PA
2008
Undergraduate Education:
University of California Berkeley
B.A. in Integrative Biology
Berkeley, CA
Affiliations/Memberships:
Fellow of the American College of Obstetrics and Gynecology
907-561-7111
Providence Alaska Medical Center
C Tower, 4th Floor
3260 Providence Drive, Suite 425
Clinic Hours
Monday through Friday: 7:00 am - 4:00 pm
Lab Hours
Monday - Friday: 8:00 a.m. - 4:00 p.m.
Closed 12:15 p.m. to 1:15 p.m.
907-561-7111
Providence Eagle River Medical Office Bldg, 2nd Floor
17101 Snowmobile Lane, Suite 201
Clinic Hours
Monday & Thursday: 8:00 a.m. - 4:00 p.m.
Lab Hours
Monday & Thursday 8:30 a.m. to 3:30 p.m.
Closed 12:15 p.m. to 12:45 p.m.