"I want women to feel comfortable and supported in all aspects of their health."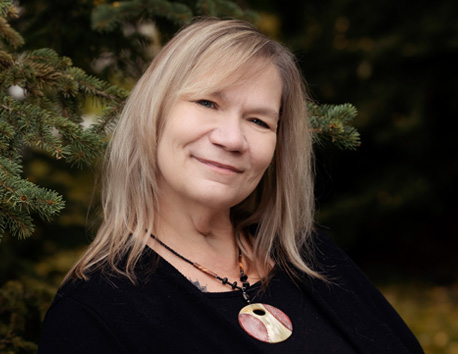 "I want women to feel comfortable and supported in all aspects of their health."
I read medical encyclopedias as a child and was particularly drawn to images and descriptions of growing fetuses. My interest grew after having my own children. I started my healthcare career as a childbirth educator, doula and labor and delivery nurse.
It is very satisfying to educate patients about their bodies, giving them the language and support to engage the health care system. I enjoy providing care for menopausal women who may not have had a voice in talking about their reproductive health.
I want patients to feel comfortable asking questions, and I want them to know I'm their cheerleader. They can share anything with me, and they'll receive no judgment, only support. I strive to provide warm, caring, evidence-based care in a collaborative way.
Education:
University of Alaska
Master of Science in Nursing 2014
Bachelor of Science in Nursing 2004
Anchorage, AK
Affiliations/Memberships:
American Association of Nurse Practitioners
Member of Sigma Theta Tau Honor Society
907-561-7111
Providence Alaska Medical Center
C Tower, 4th Floor
3260 Providence Drive, Suite 425
Clinic Hours
Monday through Friday: 7:00 am - 4:00 pm
Lab Hours
Monday - Friday: 8:00 a.m. - 4:00 p.m.
Closed 12:15 p.m. to 1:15 p.m.
907-561-7111
Providence Eagle River Medical Office Bldg, 2nd Floor
17101 Snowmobile Lane, Suite 201
Clinic Hours
Monday & Thursday: 8:00 a.m. - 4:00 p.m.
Lab Hours
Monday & Thursday 8:30 a.m. to 3:30 p.m.
Closed 12:15 p.m. to 12:45 p.m.