"Early life experiences ignited my passion to advance women's autonomy over their bodies."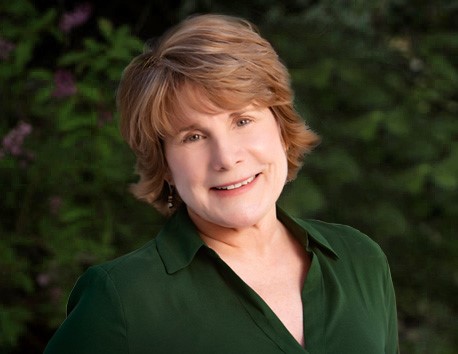 "Early life experiences ignited my passion to advance women's autonomy over their bodies."
The desire to advocate for women is what compelled me to a career in women's health. I started my career in academic teaching positions, later directing care for the underserved in nonprofit centers. I have worked overseas in educational and clinical roles for humanitarian organizations, most recently in African countries with Doctors Without Borders. Enriched by diverse international experiences, I delight in treating women from other countries and cultures, with the occasional opportunity to speak French or Spanish.
My approach to providing care is through trusted partnership – care that is individualized, supportive, and science-based. Beyond treasuring the perpetual wonder of birth, I also particularly appreciate assisting women during times of transition – adolescence and menopause. Adolescent care presents the opportunity to foster development of a healthy body image and mutually positive sexual relationships. For menopause, I offer the spectrum from personalized hormonal and nonhormonal treatment for mood and sleep disturbances to minimally invasive outpatient surgery for stress urinary incontinence.
With two young adult daughters in college and early careers, my husband and I relocated to Alaska to work while exploring this majestic state through hiking, biking, and skiing. I am gratified to join the team of top-notch clinicians at AWC.
Fellowship:
Epidemic Intelligence Service
Centers for Disease Control and Prevention
Atlanta, GA
1994-1996
Residency:
University of California San Diego
Obstetrics and Gynecology
San Diego, CA
1990-1994
Medical Education:
University of California San Diego School of Medicine
Doctor of Medicine
La Jolla, CA
1990
Undergraduate Education:
Pomona College
B.A in French and Spanish Literature
Claremont, CA
1984
Affiliations/Memberships:
Fellow of the American College of Obstetrics and Gynecology
Member of the American Association of Cervical Colposcopy and Pathology
Member of the North American Menopause Society
Member of the North American Society for Pediatric and Adolescent Gynecology
907-561-7111
Providence Alaska Medical Center
C Tower, 4th Floor
3260 Providence Drive, Suite 425
Clinic Hours
Monday through Friday: 7:00 am - 4:00 pm
Lab Hours
Monday - Friday: 8:00 a.m. - 4:00 p.m.
Closed 12:15 p.m. to 1:15 p.m.
907-561-7111
Providence Eagle River Medical Office Bldg, 2nd Floor
17101 Snowmobile Lane, Suite 201
Clinic Hours
Monday & Thursday: 8:00 a.m. - 4:00 p.m.
Lab Hours
Monday & Thursday 8:30 a.m. to 3:30 p.m.
Closed 12:15 p.m. to 12:45 p.m.